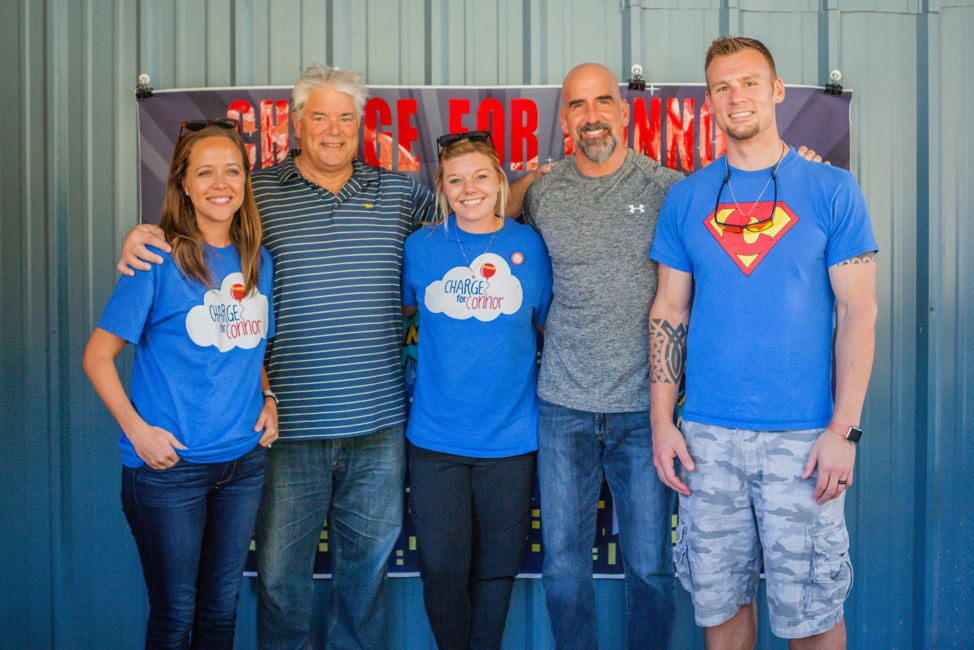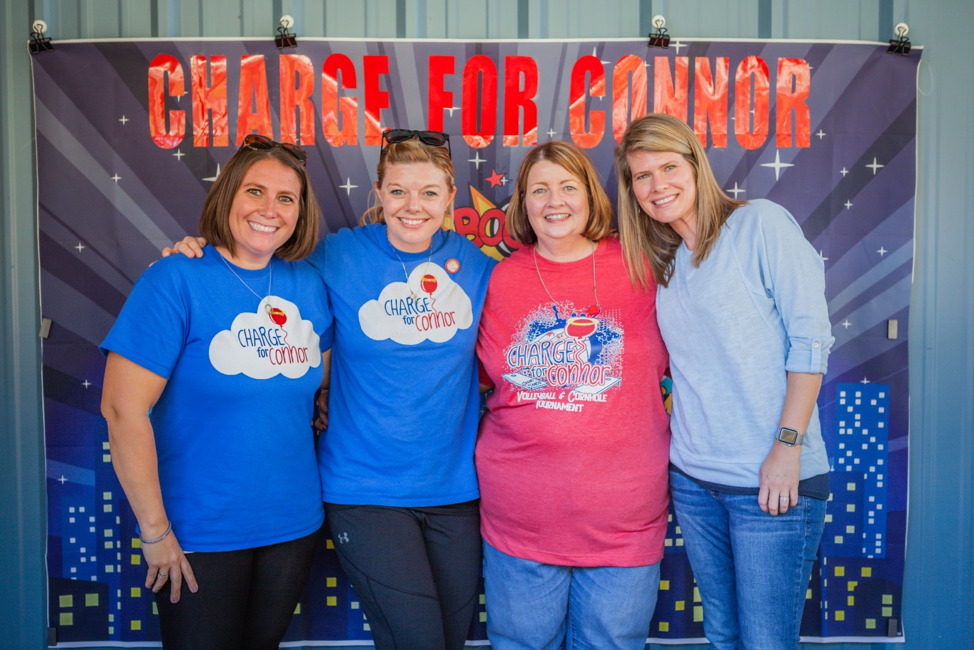 DOUGLAS HOWE – Director
Mr. Howe brings three decades of experience in both the business and non-profit realms to the Organization's Board of Directors, having acted as a trusted advisor to leaders in business, education, government and non-profits. His background as a business owner, social entrepreneur, director, and advisor adds a well-rounded perspective. Mr. Howe currently runs a consulting practice and also provides a special brand of financial advising for individuals. Mr. Howe has been an active leader with other charities and foundations, including Young Life, Make-A-Wish, Stepping Stones, Carolina Point's camp for physically and mentally challenged kids, and several schools. He currently is a board member for two companies: Epipheo and Phillips Tube Group.
JOSHUA LOGSDON – Director
Mr. Logsdon is currently an energy trader and project manager for a short term energy trading firm based in Kansas City, Kansas. He is also the President of eXion Energy, Inc., a company he cofounded in 2013, which operates in the realm of investment opportunities and private capital management. During his professional career he has been responsible for the start-up, management, and growth of several companies across numerous industries. Mr. Logsdon's experience as a successful small business owner has helped to provide insight and guidance to the Organization as it has developed over the course of the last several years. He has been actively engaged in volunteer work with both this organization as well as the larger and broader reaching CHARGE Syndrome Foundation, participating in the international CHARGE Syndrome conferences as a resource for the Foundation and the families attending them. Mr. Logsdon is also the father of Connor Logsdon, and as such was immersed in the world of medicine and special needs care for more than a year. This unique perspective, combined with his work experience, will provide the Organization with a well-balanced opinion regarding the direction of the organization, its pursuits, and its ability to best utilize its resources for the betterment of the CHARGE community.
NICOLE LOGSDON – Director and President
Mrs. Logsdon graduated from the College of Mount Saint Joseph with a Masters in Physical Therapy and immediately began practicing in the medical field. Over the years she has worked in various settings such as ICU and acute care but has spent the bulk of her time in long term care and rehab. For the majority of her career she has been employed by Carespring where she gained ample knowledge in healthcare management, team building, hiring and training of staff, and creating and improving productivity and efficiency during her role as rehab director. She continues to stay involved with the company to this day on a prn basis. Further, Mrs. Logsdon has experience fundraising for organizations such as the Cincinnati Children's Hospital, Cincinnati Ronald McDonald House, and The CHARGE Syndrome Foundation. Mrs. Logsdon's son, Connor, was diagnosed with CHARGE Syndrome in 2012, and she has since been heavily involved in the CHARGE Syndrome community. Given her experiences as the mother of a child with CHARGE Syndrome, Mrs. Logsdon is currently involved in a parent advisory board for the CHARGE Center at Cincinnati Children's Hospital. Nikki has attended and volunteered at two International CHARGE Syndrome Conferences as well as two CHARGE symposiums. Mrs. Logsdon has personal experience raising a child with special needs, which provides her great insight in understanding the medical, emotional, and financial needs of families similarly situated. As such, Mrs. Logsdon has vowed to be a staunch advocate for the support of families with special need, and especially those in the CHARGE community.
ELIZABETH MARSOLAN – Director
Ms. Marsolan brings an excellent mix of leadership, marketing, and business experience with her to the Organzation's Board. After earning an engineering degree at Columbia University in 2003, Ms. Marsolan spent five years in operations management at General Electric. In 2010, Ms. Marsolan received her M.B.A from UCLA Anderson and currently holds the position of Senior Manager, Mobile Ad Operations & Marketing for CBS Interactive. Ms. Marsolan's department is responsible for not only monetizing CBS Interactive's mobile sites and applications, but also for ad development and innovations, rich media, and inventory management. In addition to her professional experience, Ms. Marsolan is the parent of a child with CHARGE Syndrome and brings a distinctive knowledge and passion for the Organization's mission.
JEFFREY SMITH – Director
Mr. Smith brings over twenty years of financial, operations, and managerial expertise and leadership to the Organization's Board of Directors. After receiving his accounting degree from the University of Cincinnati, Jeff went on to work for PriceWaterhouseCoopers earning his CPA in 1994. Since that time, Jeff has served as both a business owner and CFO for several lower level middle-market companies both domestically and abroad, including the United Kingdom and Chile. Jeff is currently self-employed as a business consultant advising companies on financial and strategic matters.
MEGAN BAUGHMAN – Vice President
Mrs. Baughman graduated from the College of Mount Saint Joseph with a BA in Communications. Since graduating, Mrs. Baughman has worked at a number of companies in the event planning and hospitality industry, planning events for companies large and small at a myriad of venues across the United States. She is currently an Event Manager for a magazine publishing company in Cincinnati where her role requires her to plan large and small corporate gatherings of all kinds across the country. Her extensive experience with event planning and outreach, organizational skills, and far reaching network of business contacts in the Cincinnati area are all huge assets to CHARGE for Connor and its efforts to create awareness and raise funds to support the CHARGE community. Mrs. Baughman is also a long-time friend of the Logsdon's and is excited to be a part of the CHARGE for Connor organization to help continue Connor's legacy.
PEGGY ECKES – Treasurer
Since the formation of CHARGE for Connor in 2014 Peggy has served as the Treasurer of the organization. She has been responsible for organizing and maintaining the finances, as well as volunteering in a number of other capacities to support the organization. In addition to her "typical" treasurer duties Peggy has also taken on the extensive duty of chairing the raffle for the organization's annual fundraiser. Through this job she has helped create awareness for CHARGE syndrome and the CHARGE for Connor Organization while creating longstanding relationships with businesses and donors. She has also furthered her involvement with the CHARGE syndrome community by volunteering at one of the International CHARGE Syndrome Conferences. Peggy's degree is in education and she was a teacher at the elementary level for a number of years. After that she transitioned her focus to bookkeeping and treasurer duties for several companies, including a number of non-profit organizations. Most recently she was the bookkeeper and office manager for Heart to Heart Ministry, a 501(c)3 organization, from 2006 through 2011. As the grandmother of Connor Logsdon she was also involved in his care and the support of his parents and brings that personal experience and passion to her role with CFC.
JAMIE TYMITZ – Secretary
Mrs. Tymitz graduated from the University of Dayton with a degree in Electrical Engineering. Following graduation, she worked for Cincinnati Electronics (now L3) in the aeronautical industry for several years. She was a part of projects such as the development of the Space Shuttle, Saturn V, Titan and the Mars Rover. It was truly a dream job. After marrying her husband Kevin, the family moved to Ann Arbor where Mrs. Tymitz took a job in software configuration management while her husband attended medical school in Toledo. Not long after, she delivered her twins 15 weeks premature during her husband's last semester of medical school. After 13 weeks in the NICU, Mrs. Tymitz gained a great deal of experience in neonatal care and the hardships that come with such circumstances prior to bringing her two children home happy and healthy. Since then, the entire family has moved back to Cincinnati for her husband's residency and now calls Mason, Ohio home. Mrs. Tymitz is currently a stay at home mom to her now 13 year old twins and 9 year old son. She stays busy volunteering at the school (grading papers, running book fairs and taking on the room mom roll), actively participating in her community, and shuttling kids to and from all sorts of sporting events.